INTERNATIONAL A2P BULK SMS SERVICE
Sent automated messages from your system to more than 225 countries across the world.
"OtpTech has worldwide connectivity for A2P international termination. We have deployed our services with all the mobile network operators across the globe while assuring with direct or single hop premium connections. This helps our clients for the smooth transition and quick delivery without any hustle."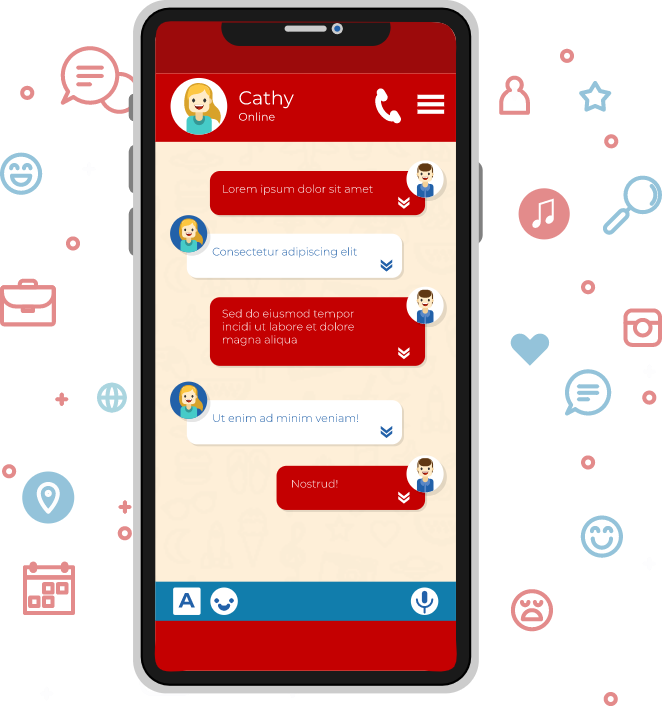 International Bulk SMS Gateway
With smartphones and the internet becoming an integral part of people's lives, SMS marketing with a personal touch has become a major success in the recent past. The service is being utilized by many brands in various industries such as healthcare, food brands, Ecommerce, Banking, CRM, SAAS, Hyperlocal, Distribution, FMCG, Brand marketing to name a few, where the objectives are numerous.
Take Help From Experts
If you want to make your business reach and customer engagement at the global level, we are here to help you! Our decades of experience and better connectivity has helped us to become a significant name in the bulk messaging world. Our extensive research and innovation driven team has always delivered something new out of the box and profound tools to support all your needs.
Why Opt For International Bulk SMS Marketing
Your information won't get lost
Enhance customer loyalty and trust
Engage with your subscribers
Personalized interaction
Easy feedback
First hand information
Why Choose Us?
No additional software installation is required
Favourable prices
A simple and user-friendly interface
Send SMS from anywhere in the world
High efficiency
Personalized Communications
We at mTalkz are continuously addressing requirements of our consumers, thus helping them in improving business processes by taking advantage of the latest technologies. We aim to create a perfect way companies do business, by speeding up communication and information flow of our clients with their consumers anywhere in the world.
Shake hands with us to start International Bulk SMS services …
OtpTech International Messaging Services via Multiple Communication Channels:
OtpTech provides multiple messaging solutions and International SMS gateway as per the requirements. Text SMS, Voice SMS, Missed Call Services & WhatsApp Notification can be the key ideas while you are planning to engage your overseas customers.

Notifications
Integrate the OtpTech International SMS API with your ERP/CRM systems and send notifications across the world.

Appointments
Unified appointment booking solution over the WhatsApp window, Ecommerce through WhatsApp, Process automation by way of integrating with CRM/ERP apps.

Go Vernacular
Use the language that your customer want to listen more than 100 language options in mTalkz gateways.

IVR Solution
Delight your customer care solutions by mapping all your enquires through respective departments, greet them with pleasant voice.

Payment Collections
Send preconfigured payment links, Let your customers pay anywhere through our payment linking technology.

End-to-end Limitless
You can keep combining all of these services and avail a smooth transition for customer engagements.
Bulk SMS Service For GOVT. & PUBLIC UTILITIES – FAQ