An B2C Omni-Channel Customer Engagement Platform, Which Allows You To Reach Out To Your Customers & Future Prospective Clients With Relevant And Personalized Content In An Automated Manner.

Data Ingestion
Create Holistic Customer Views By Ingesting And Unifying Data From Offline And Online Sources.


Content Creation
Customer Segmentation Based On Real-Time Information. Seamlessly Move Users Through Segments Based On Actions.


Customer Journeys
Orchestrated Messaging For Improved Experience Across All Channels , Emails, SMS, Push, Voice.


Campaigns Triggering
With Automation Eliminate IT Dependency. Automate All Your Marketing Campaigns With GUI Based Campaign Journey Builder.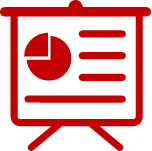 Reporting
Access To Real-Time Data Visualization. Insights On Kpi's Within A Few Seconds