An Industry wide offering for Banking and Financial Service Providers Make it super easy for your channel partners and customers to connect. Use OtpTech SMS gateway to inform and WhatsApp Business API to engage.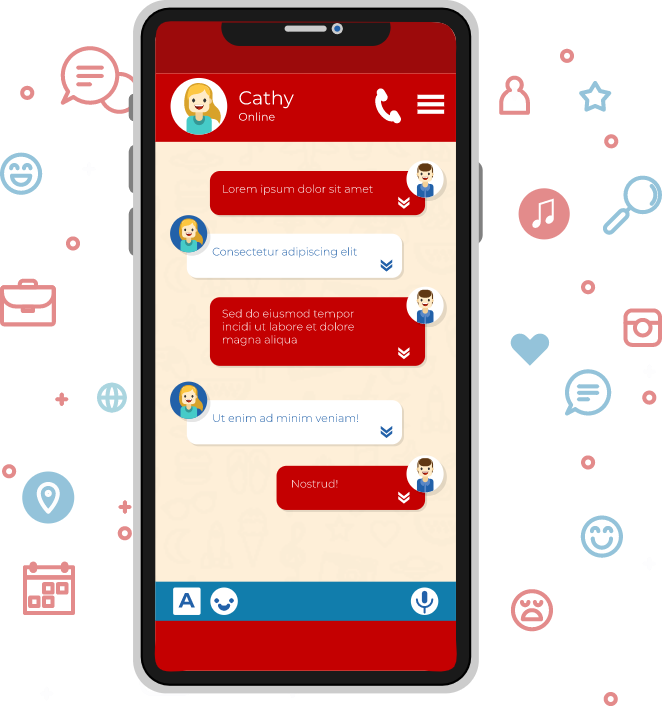 Do you keep thinking about how to create an impactful presence in the market? There has to be something that you have to do differently than others to stand out. The E-commerce market is booming today, and the growth is enormous. The year 2020 has really pushed online businesses to their limits. However, sometimes it is good to bounce back to basics and use those techniques aggressively.
With OtpTech OTP API for Developers, you can easily ensure secure messaging for the whole of your target market. This particular service has some great features that can help you out –
Promotions plus monetary alerts
You can send alerts to your customers regarding money deposits and withdrawals, and this can be done via SMS, email, or WhatsApp. Furthermore, customers can also be sent updates regarding new government updates, promotional offers and additional facilities from their banks, and information from other financial institutions.
Checking your balance
Your customers can make use of SMS services and missed calls to get information and updates about their bank balance and past transactions. The same can be authenticated via these services themselves.
Bank/ATM locator – Bulk sms service for Banking
OtpTech API services can be integrated with your customers' banking services to get the location for an ATM, bank branch, or any CSP (Customer Service Point), for that matter. All the customers need to do is type their area code over WhatsApp or SMS, and the information will be sent to them.
Automation
Through OtpTech automated services, your customers can receive alerts and reminders via SMSes and WhatsApp regarding their EMI dues, deposits, and so on, along with a payment link to instantly resolve these payments.
Offers
You can send SMSes and voice blasts to an extensive and strong database of customers to inform them about the ongoing offers, promotions, banks facilities, etc. This can be done using OtpTech Voice for Banking and financial services.
One time passwords and 2nd-factor authentication
Customers can seamlessly carry out their mobile banking requirements without any worries via 2nd-factor authentication with the help of OTP SMS service.
Stay ahead of your competitors! Enquire about OtpTech today!
The OtpTech OTP API for Developers
Combine the OtpTech Bulk SMS Service with Voice Bulk SMS Service, Missed Call service and WhatsApp Business API service to give limitless experience to your Customers & Borrowers and stakeholders.

ATM Alerts and Promotions
Send withdrawal and deposit alerts to customers over SMS, WhatsApp and emails. Also update about new govt. rules and offering for other facilities provided by the banks and financial institutions using mTalkz Bulk SMS and WhatsApp Business API.

Balance Check
Use OtpTech SMS and Missed Call services to let customers seamlessly check their balance and transactions while authenticating through SMS and missed calls.

ATM or Branch or CSP Locator
Customers can get the branch location or customer service point (CSP) – address and Google maps link for branch or CSP as well as ATM's while typing their area code over WhatsApp or SMS while you integrate OtpTech APIs for Banking and Financial services.

Automated Reminders
Integrate mTalkz SMS and WhatsApp API for banking and Financial services to send Automated reminder through SMS and WhatsApp for EMI dues and other deposits with an Instant Payment link.

Loan and Offers
SMS and Voice blasts can be sent to out strong database informing the target audience about important offers, bank loans, festive offers using mTalkz Voice for Banking and Financial Services

OTP & Second factor Authentication
Let customers transact seamlessly using mobile banking , keep them secured via 2nd factor authentication through SMS and OTP generated and delivered without any delay.
Bring OtpTech API's to your business
OTP API FOR DEVELOPERS – FAQS
OTP API is an open API that can be used for sending OTP's (onetime passwords). We provide OTP API's for SMS, Email, Voice SMS and Whatsapp. These API's may be combined with our Authenticator API where the OTP generation and validation takes place in our system via an AES256 encryption algorithm.
Yes, You can use Web OTP API? Contact our team and they will help that how to use Web OTP API integration. Our Experts solve your problem as early as possible.
Just reach out our team and they will help to auto verify OTP on the web using the new Web OTP API