BULK SMS SERVICE FOR ECOMMERCE INDUSTRY
An Industry wide offering for Ecommerce Industry.
Make it super easy for your channel partners and customers to connect. Use OtpTech SMS gateway to inform and WhatsApp Business API to engage.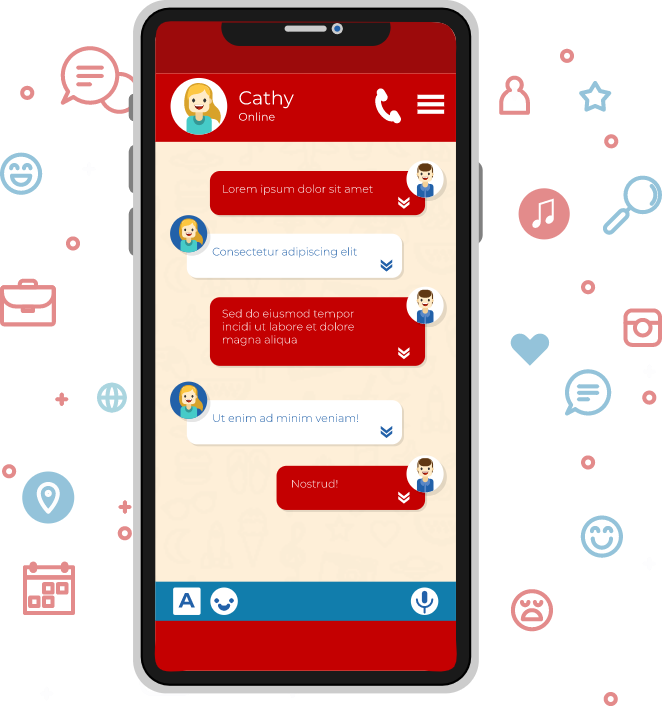 BULK SMS SERVICE FOR ECOMMERCE INDUSTRY
The eCommerce sector in India is multiplying. It is no longer a tiny pond of few players but a massive ocean with multiple brands offering various products and services. From medicines and clothing to fitness equipment and furniture, everything is available online today. The e-com industry also witnessed massive growth during the coronavirus pandemic and the subsequent lockdown. This has made it evident that the eCommerce industry is here to stay, and it will only grow bigger and broader.
This new growth in the industry has increased the demand for fast, efficient, reliable and round-the-clock communication. Hence, more and more brands are switching to bulk SMS service to keep customers updated about logistical and transactional information, order details, promotional updates, new launches, discounts and sales, etc.
Bulk SMS is an economical and time-saving marketing tool. It is way cheaper than other conventional advertising methods and allows the freedom to be in touch with customers even after the order is complete.
Bulk SMS helps eCommerce businesses in the following ways:
Improves Trust and Reliability
Bulk SMS can help brands by sending order confirmations immediately to customers as soon as they place their order. Immediate communication like this helps improve the customers' trust in the brand and boosts their image.
Sending Reminders
Bulk SMS helps keep the customers in the loop by sending them essential reminders about unfinished transactions, left items in the cart, personalised deals and offers.
Better Customer Retention
Bulk SMS helps improve customer retention rate by ensuring timely communication. Once customers subscribe to brand communications, bulk SMS becomes an easy and regular medium of communication
Update Status
The ecommerce industry thrives on customer communication from the initial phase of an order placed to its delivery. Bulk SMS is an affordable and effective way to update the customer about shipping details, delays, delivery status, et
OtpTech offers bulk SMS service for the eCommerce industry with automation facility in multiple languages. With us, you get an unmatched speed of 12000 texts per second and direct connectivity with 9 Telcos. We have 1000+ international connections, which means you can now serve customers from 225 countries in the world.
So, what are you waiting for? Request a demo today and market your brand the right way to enjoy higher reach and visibility.
The OtpTech Bulk SMS Service for Ecommerce Industry
Combine the OtpTech Bulk SMS Service with Voice Bulk SMS Service, Missed Call service and WhatsApp Business API service to give limitless experience to your Customers.

Transactional Alerts for Orders and Dispatches
Each and every transactions detail related to order placement, shipment and delivery can be shared with customer over SMS's and WhatsApp Notification.

Promotion for Sales and New Arrivals
We can send promotional messages on the client's database with regular updates and inform them about upcoming sales, other discounts and new arrivals.

Order Tracking/ Delivery Status
Once the customer purchases a product, he/she will receive an order tracking number. This number can be used to check real time delivery status through his registered WhatsApp Number.

Cart Reminders
If the customer keeps any product under their Wishlist or cart than the regular chasers can be shared by WhatsApp and SMS notifications.

Marketing Automation & Retargeting
Our marketing automation tool can be easily integrated with any ecommerce platform which is helpful for retargeting and boosting the efficiency.

Lead Generation
Bulk promotions can be sent over the large audience and with the help of link tracking API the evaluation of hot leads is simply possible.
Bulk SMS Service For Ecommerce Industry – FAQ